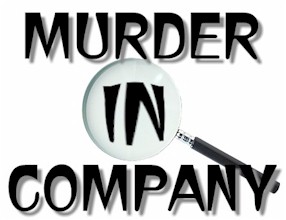 A Whodunnit by Philip King & John Boland produced by John Slater
Wednesday 26th to Saturday 29th March 2008

There was murder, blackmail, a prowler and an adulterer in the Drayton Players' production of this popular murder mystery. If you're a fan of "Whodunnits" you will know this one as one of the best. It was entertaining and gripping to all that came to see, and featured debut performances by Laura Cooper and Daniel Humphreys.
The Cast in order of appearance were:
Alan Wilson Daniel Humphreys
Margaret Stephens Christine Slater
Ted Smith Don Knibb
Philip Stephens Derek Brighton
Ronnie Meadows Alf Blunden
Phoebe Kershaw Linda Mortimer
Patricia Robins Laura Cooper
Doris Stewart Carol Jewell
Photo's taken during rehearsal 25/03/08